Occasionally, a client project arrives with very little guidelines, 'must-haves' or coop brand standards. These projects come with tight deadlines. Deadlines with such a fast turnaround that you start to wonder if the time allowed for scripting and pre-production are enough.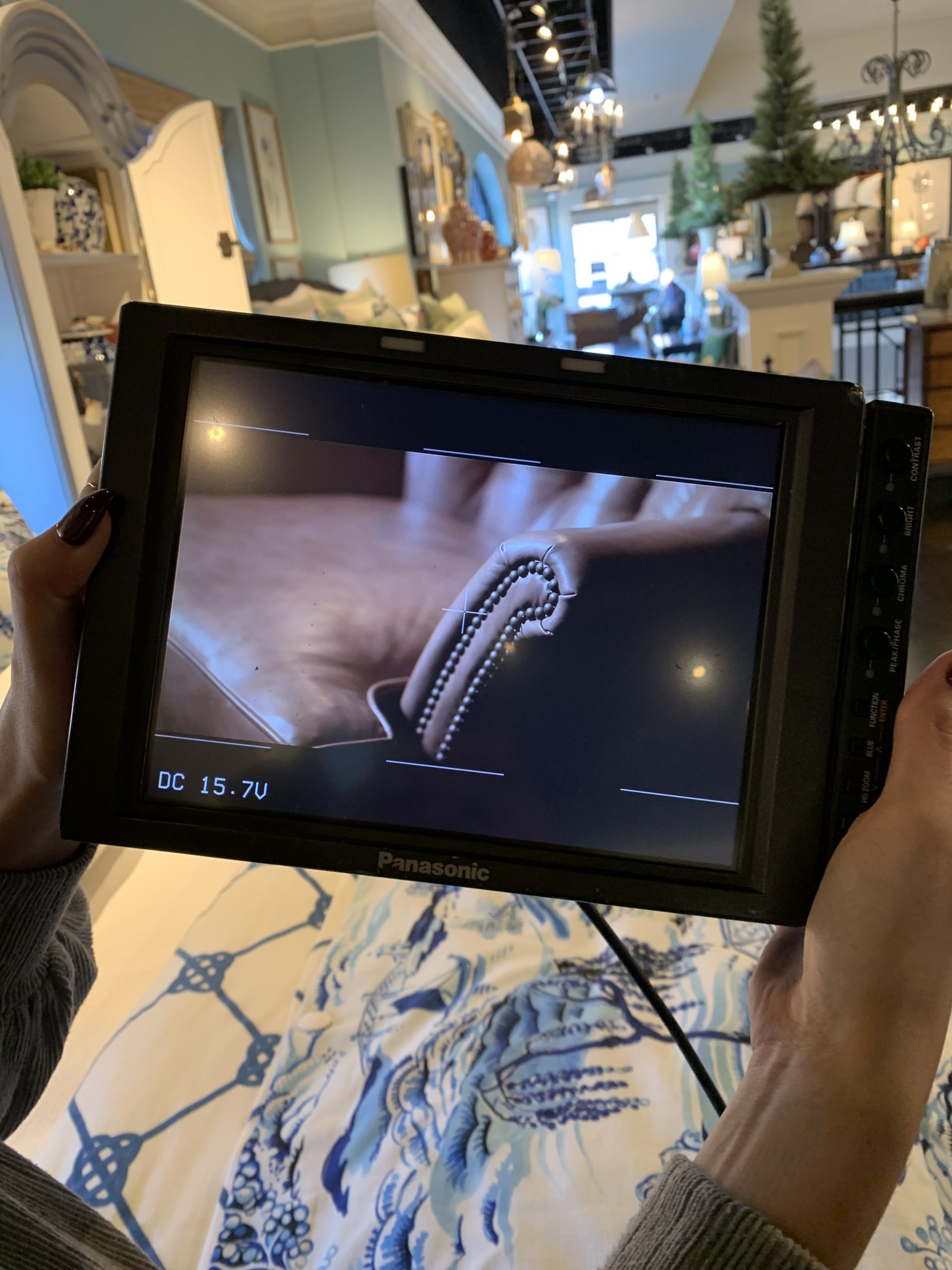 Naturally, our hands were sweating, our minds racing. It's easy to feel an overwhelming pressure to deliver something memorable, unique, and effective.
As a full-service ad agency, we live for deadlines and creativity, so the challenge was a welcome one.
After meeting with Nell Hills and getting to know them, it was clear there is a LOT of product to show off. And it's everywhere: two floors with approximately 16,000 square feet of home furnishings, furniture, fabrics and more. We were also tasked with branding the new owner, Katie, and positioning her as the new face of Nell Hills without being overbearing.
The challenge:
Brand a blue-chip brand name high end furniture store in Kansas City.
Create spots that promote their upholstery and wood furniture sale.
Feature the new owner as a soft sell.
Timeline: roughly 4 weeks including the Christmas holiday season.
Sure, we could get a jib arm and do wide sweeping shots. But that's what all the furniture stores are doing. Nell Hills is so much more than home furnishings (Just like the copy on the spots say!). The spots needed to be different. They need to brand the store in a visual manner the competition and the greater DMA (designated market area – KC) has not seen.
And most importantly the creative needs to compliment the brand – this is paramount.
You can watch the spot below and see we decided to use close, intimate shots of Nell Hills furniture, fabrics, and home furnishings.
Low angles that move with the lines of the pieces we are filming. A lot of prep time went into lighting each shot adding multiple live lighting effects to create a dramatic, moody look on each piece.
The decisions to use Katie as a VO, was somewhat last minute. We felt it was a great way to incorporate more of her into the spot without her come across as a spokesperson or too 'sales-y'. We blend her in with b-roll and hear her VO before revealing her at the end.
The creative is complimented by diversifying their previous media model. We expanded into two network stations rather than one and added our local NPR station for branding only of course and to reach an affluent demo. So far, so good. All feedback coming in has been very positive. Just what we like to hear.