There are business decisions and advertising decisions. Usually these decisions can be made at the same time. However, these are not usual times.
Right now, it is likely your business is facing a struggle to maintain your market presence. Unfortunately, temporary restrictions are preventing you from being able to reach out to your customers in person as you normally might during stressful times and forcing you to do business in ways you've never done before.
Restaurants knew they had to adapt quickly in order to survive and the curbside model offered by very few in the past has been adapted as the 'norm' for the time being among the masses of Kansas City eateries.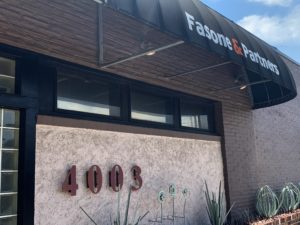 If your business is able to remain open, your creative messaging needs to be innovative and thoughtful. Empathetic yet bold. And of course, please use a call to action with a nice offer! This helps maintain relevancy and keeps you fresh and on the minds of potential clients, which ultimately will help earn a greater market share growth when Kansas City reopens.
And yes, that market share is there. It's waiting. And it will go to the businesses who are finding new ways to communicate with their customers whether they can reach them physically or not. Consumers are home and they're spiking our local broadcast signals and data networks. They're waiting for you to talk to them.
Industry, market and business leaders who have earned their place in the market before, know they can gain market share right now. Inventory is surprisingly more affordable than it has been in years and for the first time in my life, the government is telling us to stay home and stay in front of our screens. Again, talk to them!
Don't worry, if you're one of the businesses that wasn't able to remain open, you can still stay in front of their audience as well to maintain market share when Kansas City re-opens. If your business model and advertising budget was already strong, don't change your media! If it was working before it will still work, albeit with a few minor adjustments to adapt whatever the "new norm" and your customers will be waiting for you.
No matter whether your business is opened or closed get content posted on your socials. Keep the video content flowing. Adjust your TV, Digital, Radio messaging/creative. Let your media plan run or be a market leader and double down.