It is Fasone & Partners 45th year in the advertising industry and never have we gone through something so abrupt. A true "marketing disruptor" in advertising. Or is it?
There is an upside to this temporary downturn. For the first time, we have been told as a state and nation to stay home. When we stay home, we spend more time on our screens and devices. We read blogs, listen to podcasts, watch television, shop, stream music and socialize online. Whether it is through streaming, network, cable radio, or social, they are all experiencing big spikes. Kansas City is paying attention.
According to Nielsen, television viewing has increased on both network and cable. On Network, p2554 PUTs (people using television) are stable in the morning, up +50% during midday and an average +25% during early news; late news is stair climbing week after week, hitting a high 31 PUT week of 3/16. Week of 3/16 shows exceptionally strong growth for midday, early evening and late news. All Broadcast viewing has grown 11am-1pm and 3pm-9pm.
On Cable, Spectrum shows that ratings and impressions that ratings and impressions are up on cable news networks. Viewership grown on CNN was 94.2% during March, and on Fox there was a 90.7% growth in viewership. Cable Entertainment networks, according to Spectrum, are also up. The highest growth in viewership on the Entertainment networks was SYFY with 124.5% followed by the Game Show Network at 72.7% and HGTV at 67.9%.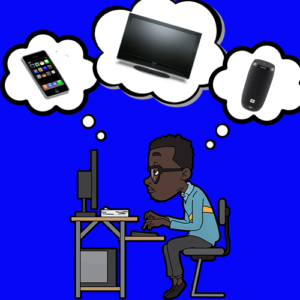 Radio is also doing well. In March, radio retained 96% of its reach and 90% of its AQH audience. With people commuting less, middays 10am-3pm leads with the strongest audience retention at 92%. Listeners consumed more audio across more devices in March. 83% of adults and 64% of young adults (18-24) consuming the same or more ad-supported radio content. In-home engagement with radio content grew 26% via streaming across multiple devices. Device usage increases include mobile (19%), computer (12%), and smart speaker (10%). 32% of adults are consuming more podcasts and 30% are streaming more radio and time spent listening to radio has increased. Despite less mobility, 68% of OTA listening still took place outside the home. 78% say radio helps them deal with the Covid-19 crisis. 74% turn to local radio hosts to learn where to shop and which stores are open. 72% say local hosts make them feel informed.
To no one's surprise, internet usage has increased. According to Forbes, the initial internet streaming and usage figures show total internet hits surged between 50% and 70%. Facebook and Google are expected to see negative month over month revenues for the first time ever. The reduction in advertiser spending has led to lower pricing meaning your advertising dollars will go 2-4x further now than it did just 30 days ago. The industries seeing increased searches on Google, according to WordStream, include charities/non-profits, health/medical, anything related to office operations or managing business, finance related business and beauty/personal care.
On demand media platforms are up 102%, while greetings cards, gift baskets and flowers are up 30%+. Streaming devices, both paid and free, have seen estimates of increases ranging 10-40%, with 44% of these happening on a Roku device, which means there are strong opportunities for OTT.
While no brand was ready for this, consumers are waiting to view and or hear your message. If you position yourself correctly during this lockdown, you will be poised to increase your market share when it is over.
During these uncertain times, a business that has done the following will benefit more than their competition:
Create content. Specifically, video content. Whether you produce your own content, or use your agency partner, a robust video library gives consumers the content they crave and most importantly, a touchpoint to your brand when they cannot see you in person.
Make sure your website is representative of who you are. Is it up to date and complimenting your outbound advertising both data and traditional? Does it have embedded video for your visitors so they can absorb your brand at their pace?
Adjust your creative. Don't pause, readjust. If you are running television and or radio, adjust your messaging to be empathetic, relevant, but keep selling. Market share will be won and lost during this time. Built up demand will go to the businesses that are most aggressive right now.
At the time this is being written, we are home too. We are doing what most Kansas Citians are, watching television, listening to radio and updating social. As small business owners ourselves, we have also had to ask the hard question: Do we cut our advertising budget? Answer: No. We too our advice and simply adjusted our messaging.
Now is the time to reach more people. If your business can afford it, stay in business as usual, or double down. Canceling or pausing your marketing plan will save you now but cost you in the long term. Do not let a market disruptor change your marketing plan.
Continue to ROAR.